Following worksheet from Coletterie
"On average, we are exposed to over x ads a day, all designed to elicit responses and get you to buy and to want.
On top of that, if you're spending time on the internet, you're likely also being treated to a barrage of images of trends, status and desire. You find yourself comparing your home, wardrobe and life to the seemingly perfect ones you see online.
Is it any wonder we lose the sense of what our tastes actually are?
This week, let's look a little bit deeper than the flashy and new. Let's think about how we're different, and how that affects our aesthetic choices.
HISTORY
How has your personal history informed the way you dress? When did your tastes crystalize? How have they changed over the years, and why?
* I was born and raised in the country and as a child had practical clothes (jeans, wellies), school uniform and 'best dresses'. Nothing trendy!
Image from http://www.outdoorandcountry.co.uk/Footwear/Wellingtons/Traditional-Standard-Fit-Wellies.sub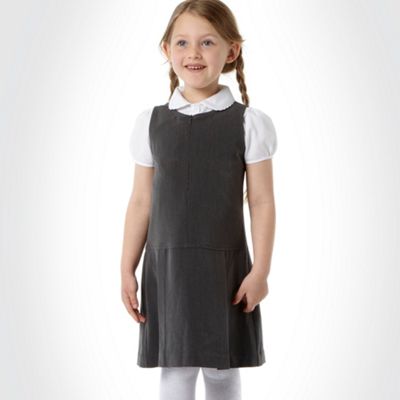 Image from http://www.debenhams.com/webapp/wcs/stores/servlet/prod_10001_10001_237020922563_-1
Image from http://www.abigails.com/product.php?productid=18375
The images above sum up my childhood. Tradition was the name of the game!
* My parents had a religious conversion when I was a teenager and after that they emphasised modesty in dress.
* I've had many style phases including an androgynous one where I had my hair cut to an inch all over teamed with all black and studded belts, a 'hippy' one where I grew my hair as long as possible and wore crochet waistcoats and Indian skirts/smocks, and a super-career woman one characterised by fitted dresses and suits.
Image from http://www.last.fm/music/Annie+Lennox/+images/288473

Annie Lennox was the inspiration behind my very short haircut. Still a fan now!
Conclusion Looking back, I may have rebelled at little, then when I went to work I needed to fit in. As my life has stabilised my tastes have crystalized a little. At least, I know what I don't like.
PHILOSOPHY
How does your philosophy, spirituality, or religion affect your aesthetics and buying habits? Or, what aspects of those things would you like to see reflected?
* My motto is, "People, not things".
* I also try not to cause harm. It's complex as I do not live in a monastery. There are many conflicts.
* I'm aware that I am very lucky to be born in a country with super-abundance and I don't need all the things that are on offer.
* I also bear in mind that shopping is not a hobby (for me) and I can only wear one outfit at a time!
Conclusion My philosophy means I need to choose clothes that are adaptable to different circumstances and preferably hard wearing.
CULTURE
How has your cultural background shaped the way you look? How did the aesthetics and values you grew up with affect your tastes as you got older?
* Despite my rebellious phases I have ultimately absorbed quite a lot of my mum's tastes. I don't think I look any different from most women my age and background.
* I prefer 'quieter' looks.
Conclusion I'm mature now (mostly)!
COMMUNITY
How are you influenced by the people around you, including friends, family, and other communities you're involved in?
* I tend to socialise with those who accept me as I am, although I have received funny looks outside the school gate occasionally (caused by some of my more hippy gear).
* My family offer opinions - mostly asked for, often ignored!
Conclusion I like to get others opinions because I then instantly know what I want (frequently the opposite of their suggestions!).
ACTIVITIES
How do your day to day activities influence your choices?
* My life is very active - I need clothes I can move about in and wash easily.
LOCATION
Does the place you live inform the way you dress? How does climate factor in?
* I live in the country - I think it's more conservative than the city, but country life does require practical clothing and I can't avoid that (see below).
* I live in a four season climate but these seasons can merge and swirl unpredictably.
* Damp and wind are my two overriding concerns.
Conclusion I always take a top layer with me, either a cardigan or waterproof. Wool based-fibres are unrivalled for dealing with aches caused by damp conditions!
BODY
In what ways does body image affect your choices in clothing? What clothes make you feel good about the body you live in? What clothes make you feel uncomfortable or alienated from your body?
* I've worked hard to accept my body shape (mentally, I mean. Not in the gym!). I'm almost there, save being conscious of being top heavy.
* Health is more important to me than shape these days. As I have daily pain, I'm grateful when I'm having a good day.
* Comfort is my main requirement with warmth and sufficient ease top of my list.

If you stuck out that long post, thank you! What do you think? Any of this have any resonance for you?

Happy sewing, 'til next time!